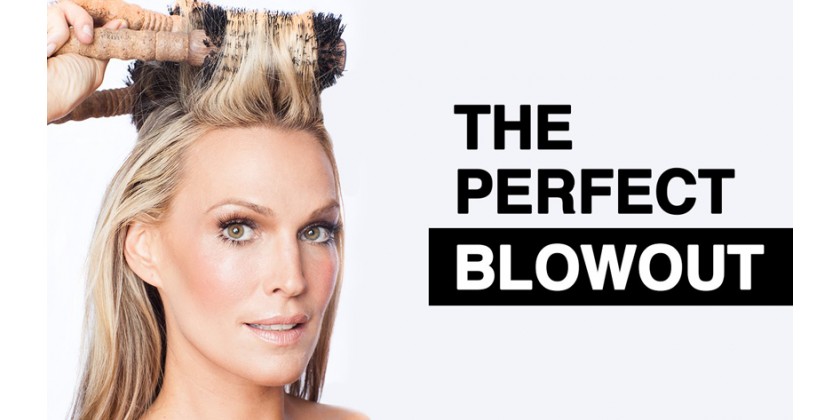 NATURAL "BLOW DRY". Maximum volume without changing the hair naturally  , without breaking or damaging its structure, leaving hair much more  soft, shiny and silky.
Many professional tools such as combs, brushes and irons, are made of plastics, metals and other artificial materials that damage the hair, breaking or over heating. Many stylist know that a natural blow dry by  "natural bristle brushes", is the best for hair care, which does not break or harm your hair structure leaving it naturally, much softer, shinier and silkier.
THE NATURAL BRISTLES  used in the manufacturing of a  Regincós brush, comes from a selection of "pure boar" thoroughly treated and reinforced with carbone-nylon monofibers, which give the bristles rigidity to easily enter the hair, but with the flexibility and sensitivity to not damage it.
IF YOU STILL USING "HOT THERMAL BRUSHES" AND "NYLON BRISTLES", YOU CAN NOT IMAGINE WHAT YOU ARE LOSING !.
THE PERFECT BLOWOUT. Regincós premium brushes combined with the perfect "American Blowout" technique, offers the best result in a totally natural.